Interview with Sophie Gepp on the work of the Hub Steering Committee and Climate and Health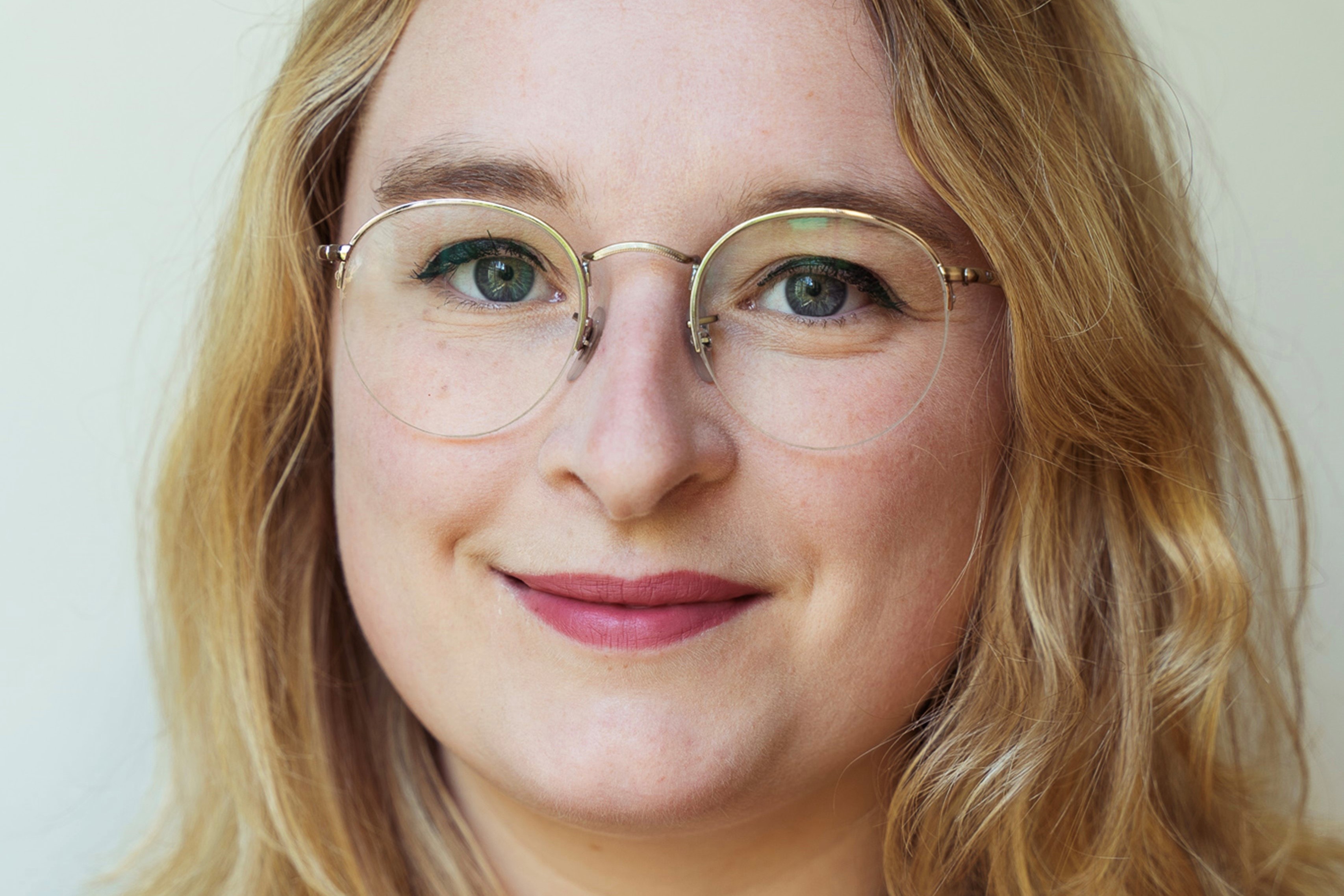 We interviewed Sophie Gepp, representative of the Hub youth stakeholder group, co-chair of the Hub steering committee and co-manager of the Hub community on climate and health about the Hub's guiding strategy, her work in the steering committee and opportunities and challenges within the field of climate and health.
The steering committee represents the eight Hub stakeholder groups and the interests of more than 1500 members. You have been elected for the second time as representative of the youth stakeholder group. What was your motivation to run again and what do you think is the biggest change from the previous legislative term?

Sophie Gepp: The previous steering committee developed a guiding strategy for the Global Health Hub Germany outlining three pillars of work and goals for the Hub. One reason for me to run again was that I wanted to contribute to bringing this strategy to life. For this new legislative term, I think the three pillars, together with our statutes and the principles, form a good basis for going forward and for seeing clearly where the Hub wants to go and what members can expect. The first pillar is the Hub as a "Community Organizer" aiming to bring together the global health community of Germany. The second pillar is the "Impact Catalyst", assembling the expertise and the different perspectives of small expert groups from the Hub on politically relevant topics. Finally, the "Policy Contributor" ensures that discussions taking place inside the Hub can be shared with policymakers and will eventually shape global health policies in a meaningful way.


As a steering committee member, you of course do not only represent your own interests, but also those of the members of your group. How do you go about this?

Sophie Gepp: Our stakeholder group has a unique configuration as it brings together diverse members with various interests, specializations and backgrounds. A lot of us are active in different organizations and movements and are quite knowledgeable in our fields. We do not only want to be invited to talk about youth inclusion and youth participation, but also for our expertise. This is something that can be realized in the Hub with its principle of equal participation of all stakeholder groups. Equal participation at eye level means the youth is there for meaningful discussions and can contribute with their perspectives. Secondly, while many of us are highly motivated and active, the members of the stakeholder group youth typically have fever resources than other groups in terms of funding etc. as most of us commit ourselves in our free time. This is where the Hub can listen to and support the youth. We need to develop ways of working together that can be feasible, both financially and timewise for young people. As stakeholder group youth, we are in regular exchange via email and if we want input on specific aspects concerning the Hub, we consult directly with the group and meet online. I think this is a really good way to participate in the processes that are happening in the Hub. Everyone who wants to join us is of course most welcome!


In addition to your role as a representative of the youth, you have been elected as co-chair of the steering committee. Therefore, you also represent the interests of all stakeholder groups together. From your point of view, where do you see possible opportunities and challenges for the Hub?

Sophie Gepp: Taking the next steps within the strategy is quite a big task. We set goals and now we  must figure out how to measure and evaluate them. This includes thinking about the strategic goals, but also engaging members, and thinking about whose voices are currently missing and why. For us it is important to be in regular exchange with our members about expectations and what we could do better. Afterall, the Global Health Hub should be an interesting and relevant place for people to join since many members are doing this in addition to their day-to-day jobs. Therefore, the Hub should continuously evaluate how it can best support its members in participating equally to promote global health as a global public good.


The topic of climate and health is something you are quite engaged in at KLUG, CPHP and in the Hub Community on climate and health. These two areas can only be advanced through cross-sectoral cooperation. What are the tensions in these fields and what could the Hub contribute to advance the topic?

Sophie Gepp: The Hub brings different stakeholder groups together and strengthens connections. Within the Hub community Climate and Health, which I co-coordinate with Elisa Frenz, Klaus Geiselhart and Donald Sandmann, we have started Brownbag lectures where people are presenting their work and can exchange information. I think this way of sharing our work and best practices is a good start for having interesting conversations within the community.
The biggest tension I currently see in the field is the gap between the action needed to safeguard health in the future and the current actions taken. The recent 2022 Report of the Lancet Countdown on Health and Climate Change put it this way 'The health of people around the world is at the mercy of a persistent fossil fuel addiction.' – and pointed out that many governments are still subsidizing fossil fuels.
With regards to climate change and health, we must move from awareness raising – so ringing the alarm saying 'this is an important topic we have to talk about this' – to action, and actually thinking about 'OK, but how does it look like when we implement it? How exactly can we imagine and achieve a transformation to climate resilient and just health systems and societies?
The Hub can help by creating dialogue with policymakers to provide a platform to have these kinds of discussions. Some of this is already happening. In the last month, the Hub did a roundtable and a parliamentary evening on climate and health and will soon be launching its second catalyst dialogue on this topic. These are exactly the kind of formats the Hub can facilitate and contribute to. In addition, the Hub could have an open ear for questions that come from the policy side, finding out where the expertise of our members could be helpful or supportive and bringing in different perspectives to provide answers.


Where do you see opportunities or maybe points of contact for the Hub that we, in the future, could use to advance whatever kind of issue in global health further?

Sophie Gepp: A unique feature of the Hub is the diversity of members present during webinars or events. Through this I've gained a lot of insights into who is active in global health in Germany and what current developments are. The exchanges with other members of the steering committee are helpful to reflect on what is needed and how we can contribute? Besides, we are now a few years into the global health strategy of the German government. An interesting idea could be to take stock with different stakeholder groups on the implementation of the global health strategy, asking: Where are we at? What needs to be added? In which areas are we doing well? What needs to be improved? This could be done in the context of the Hub, with each stakeholder group sharing their perspective.


What would you advise members of the Hub (or those who want to become members in the future) to become involved and to further promote global health?

Sophie Gepp:  There are several ways to become involved. As I said, many of us are working on specific topics. You could get involved within a Hub Community that is working on a particular topic and if there is no community in your field of interest yet, you could start one. But really tell us if there is something you think could be improved. Write an e-mail to the Hub management team at info@globalhealthhub.de or to the steering committee because we really want to hear your feedback. So, get involved and if there's anything that comes up that you would like to discuss, let us know.

The interview was done by Anna-Lena Hasselder.


Learn more about the Steering Committee here.